Films and Musicals
Ivan M acts in movies: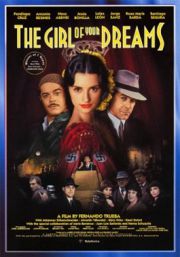 The Girl of Your Dreams 1998
Directed by: Fernando Trueba – Spain (received an Oscar for Best Foreign Film in the past)
MAIN ROLE PLAYED PENÉLOPE CRUZ!
Film role: Saxophone-player – solo in the orchestra
The Girl of Your Dreams is a 1998 Spanish drama film produced and directed by Fernando Trueba based on facts: during the Spanish Civil War, cinema studios supported the Republic, so Franco's followers had to go to Germany or Italy to make fictional films at Universum Film AG, known as UFA studios in Berlin to shoot both Spanish and German language versions. For example, in 1938 Florián Rey filmed Carmen, la de Triana and a German-language double film named Andalusische Nächte (English: Nights in Andalusia), both starring Imperio Argentina, an actress with whom, according to legend, Hitler fell in love. Imperio Argentina sued producers and director for using her life without permission to make this film. In Trueba's film, Goebbels falls in love with the Spanish Andalusian actress Macarena Granada (Penélope Cruz).
Horem Padem 2004
Directed by: Jan Hrebejk (Best Foreign Film Oscar nomination in the past)
Premiere: September 2004
Film role: Policeman – spoken part
Up and Down, from renowned Czech director Jan Hrebejk, is a mix of drama and black comedy, with a fair amount of social commentary stirred in. The story arrives complete with a biting wit and several moments guaranteed to provoke laughter. Up and Down tells a number of different stories, most of which connect tangentially. However, although there are at least ten significant characters, the film manages to find its rhythm and tell its tale in less than two hours. Hrebejk also does not force his diverse stories to converge at the climax. Each reaches its own separate, natural conclusion, although editing helps tie things together, at least thematically. (Reelviews.net)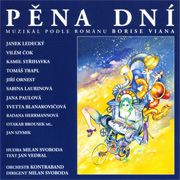 L'ecume Des Jours 1994
Music by: Milan Svoboda
Directed by: Petr Novotný
Musical role: Saxophone player – stage solo
For more info and samples visit http://www.milansvoboda.com/pena.htm/